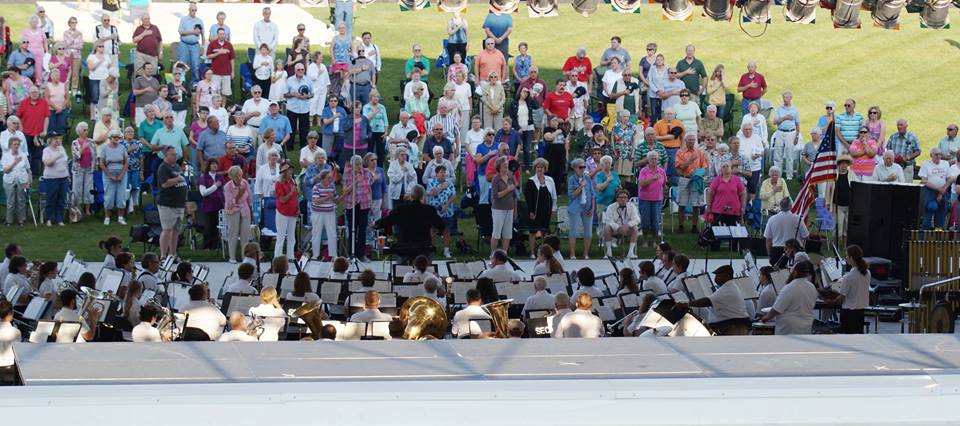 2018 Saginaw Eddy Concert Band Season 92 Schedule:
June 17th - Mother Earth
June 24th - Music of the Big Screen
July 1st - American Traditions
July 8th - Concert Buffa 3
July 15th - A Night at the Zoo (

concert will be at the Saginaw Children's Zoo, 7 p.m.

)
July 22nd - From Opera to Broadway
July 29th - Made in Michigan
August 5th - Colors of the Wind
November 17th - Sleigh Bells Ring (

concert will be at the Temple Theatre, 7:30 p.m.

)
All concerts (*except for July 15th & November 17th) will be held at 7:00pm at the Huntington Event Park (Formerly known as FirstMerit Bank Event Park) across from the Dow Event Center in Downtown Saginaw. In case of rain our concert will be held right across the street from the Huntington Event Park in the Red Room at the Dow Event Center.
The Saginaw Eddy Concert Band is proud to honor the history, tradition, and contributions from the C. K. Eddy Memorial Trust Fund and the impact it has made on the quality of life in the Saginaw area over the last 90 years.